Products
---
Activated Carbon Granular
---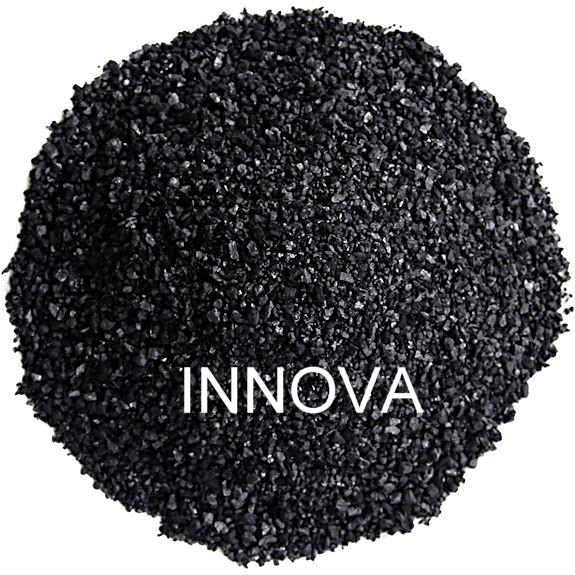 ---
We are the leading Manufacturer, Exporter and Supplier of Activated Carbon Granular that are formulated using premium quality natural resources and according to the international quality standards.

These are used for the reduction of the impurities related to taste, odour and colour inorganic chemicals. Our ranges of products are also checked stringently by quality analysts to ensure that the defect free range is supplied to our customers. We offer these at cost effective prices.
Granular Activated Carbon is produced from any carbonaceous material like Eucalyptus, Saw Dust, Rice Husk, Coal, Wood, Lignite and Coconut Shell, etc. But,Our granular activated carbon is manufactured from coconut shell only. So, it is hard compared with other carbon & has a higher surface area.

Coconut Shell based granular activated carbon gives more adsorption capacity due to its micro porous structure and superior hardness.
Specifications :
| | |
| --- | --- |
| Appearance | Black granules |
| Iodine value | 450 to 1200 IV |
| pH | 9 to 10 |
| Moisture | 5% |
| Total Surface Area | 400 to 1100 m2/gm |
| Bulk Density | 0.55 + 0.05 gm/cc |
| Hardness no. | 95 |
| Ash Content | 5% Max. |
Application Of Granular Activated Carbon
Effluent Treatment Plant
Waste Water Treatment for Reduction in the level of BOD & COD
Catalyst in Chemical-Metallurgical Industries & Petroleum Refineries
Swimming Pools & Soft Drink Plant For De-Chlorination
Purification Of Drinking Water & Industrial Gas
Solvent & Gold Recovery
Absorption of Dissolved Organic Matter
Water and Gas Mask Filters
Breweries & Distilleries
Colour Removal
For More Click On The Products From Product List Or.
Call Us at


Or E-mail Us at
---