Products
---
Sodium Lignosulfonate
---
---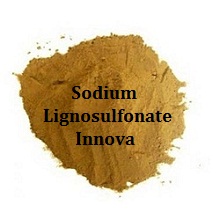 ---
Innova Priority Solutions is the leading Manufacturer, Exporter & Supplier of Construction Chemicals. We are engaged in manufacturing of Sodium Lignosulphonate of high grade. It is used in ceramic industries and foundries and is highly appreciated by the professionals for its optimum results. Raw material used to prepare this chemical is of premium grade that is sourced from verified and trusted dealers.

We are into manufacturing of Construction Chemicals Delhi Based and Stands for assurance of quality of all Products manufactured at our Manufacturing Facility. The Construction Chemicals manufactured by our company are sold in all over Countries worldwide.

Construction Chemicals are defined as chemical compounds that are added as such or in formulations to or on construction materials at the construction site in order to improve workability, enhance performance, add functionality or protect the construction material or the finished structure made out of buildings.

Specifications:


Particulars
CAS number
8061 - 51 - 6
Molecular formula
C20H24Na2O10S2
Molar mass
534.51
For More Click On The Products From Product List Or.
Call Us at


Or E-mail Us at
---